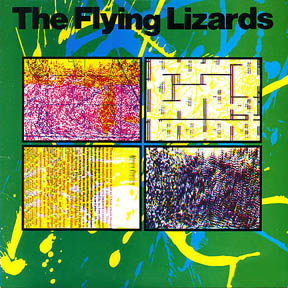 FEMINIST ANTHEMS AND BOHEMIAN CLICHES + ROCK RIDICULE
ARTIST`````

THE FLYING LIZARDS


ALBUM`````
THE FLYING LIZARDS



GENRE`````

NEW WAVE, PROGRESSIVE


YEAR````````

1979
WHY:
Read the great review below.


SHORT BIOGRAPHY:
Led by pianist David Cunningham, the Flying Lizards started as a novelty group that took classic rock songs and reduced them to parody with neo-Kraftwerk synthesizer minimalism and robotic deadpan vocal readings (as epitomized on the eponymous debut album by "Summertime Blues" and "Money"). The serious work shows Cunningham leaning towards the arty high-tech drone of Tangerine Dream, though, and that suffers from comparison with the inspired lunacy of the comedy turns.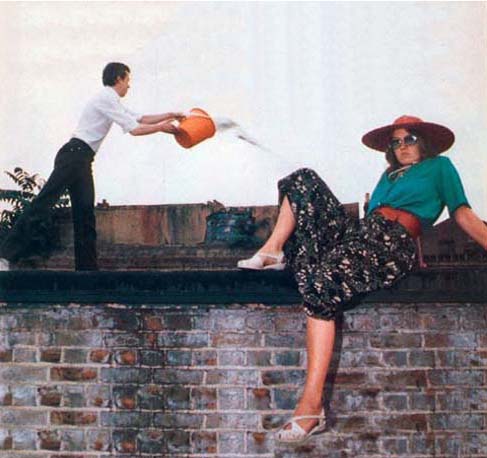 David Cunningham and Deborah Lizard photographed in 1980 by Richard Rayner-Canham.

ALBUM REVIEW:
Thanks to the break-away success of the "Money (That's What I Want)" single, this Dada/Fluxus inspired debut album by The Flying Lizards became an instant sleeper (even being released on 8 track!), and ultimately made it onto a certain generation's list of "favorite albums of all time" because of it's catchy humor and accessibly abstract qualities. Arty and erratic, but somehow symmetrical, this album has everything from irreverent Zappa/Residents humor and catchy Kraftwerk robotics, to Eno sound-scapes and chilly, Joni Mitchell-esque ballads framed in Cage found-sound hi-jinks. The postmodern subjects of the album are often presented in a quirky and robotic sound that was appropriate for (and slightly ahead of) it's time.

Read the rest of the review here.

DOWNLOAD