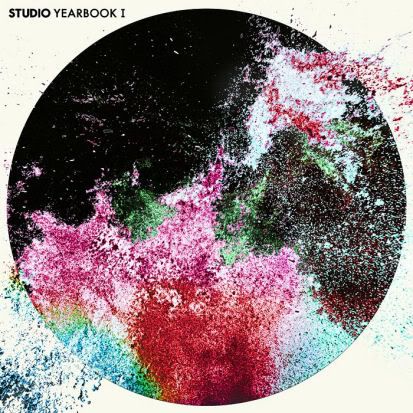 HUGE FIELDS OF POSSIBILITY
ARTIST`````

STUDIO
ALBUM`````
YEARBOOK 1



GENRE`````

EXPERIMENTAL, ELECTRONICA, FUSION



YEAR````````

2007
WHY:

Much has been said about this album but I've decided to post it anyway since it's a must listen for all who missed it in 2007.

A gorgeous pice of effort from Sweden.


ALBUM REVIEW
:
(pitchfork
)

Never put stock in MySpace genre tags, but the page for Sweden's Studio says "Experimental/Afro-beat/Pop" and that's a decent start. It's vague enough for almost anything to happen, but with one specific reference point that pushes expectations in an interesting direction. The band consists of just two people, Dan Lissvik and Rasmus Hägg, though they do a nice job of sounding much bigger.
A lot happens in 70 minutes, as Studio basically functions in two modes. Much of the time they work in long form, winding melodic guitar lines around a core of clean, hypnotic rhythm. During these tracks they explore the trance-inducing repetition of Manuel Göttsching and gossamer lyricism of Durutti Column, and underpin the development with rhythms that allude to Can or the exotic tinge of Bill Laswell's Sacred System. Hard to say exactly how serious the "Afro-beat" mention on the MySpace page is, but it's not hard to hear the folding-in-on-itself quality of King Sunny Ade's guitar in something like the 13-minute "Life's a Beach!". There's even a hint of Nordic space disco in the reserved, easy funkiness of the gently modulating instrumental "Radio Edit".
As an album, it's long and all over the place, but somehow tight and disciplined; it feels like one unit working through various ideas and finding new ways for them to hang together. Subtle humor, both in the music and presentation, also helps keep the record afloat. All titles are in English but they're delivered with a playful twist. "West Side" alludes to Studio's hometown of Gothenburg, located on Sweden's left shore. "Life's a Beach!" is hopelessly goofy, but the music behind it is astonishing.
DOWNLOAD